Japanese


November 15, 2023
Financial Services Agency
Japan Fintech Week 2024 and FIN/SUM2024
in Tokyo, Japan

About the Japan Fintech Week
An inaugural Japan Fintech Week 2024 will be held from Monday, March 4 to Friday, March 8 with FIN/SUM2024 as one of the core event. FIN/SUM 2024 and a variety of fintech-related events will be held around the core week, bringing together global fintech global community to engage, connect, and collaborate on issues relating to the development of financial services, public policy and technology. In cooperation with the Tokyo Metropolitan Government and other local governments, embassies, and fintech-related organizations such as BGIN (Blockchain Governance Initiative Network), Fintech association of Japan, FINOLAB, Elevandi Japan, Plug and Play, the events will feature panel discussions, round tables, and booth exhibitions at various locations in Tokyo.
Details of the Japan Fintech Week 2024
Dates: March 4 to March 8, 2024
Location: Marunouchi and other venues in Tokyo.
Japan Fintech Week 2024 website will be posted at a later date and details of other events will be updated on the website.
Scheduled events:
4F・FINOPITCH (organized by FINOLAB), BGIN Plenary Meeting (organized by BGIN), Defi Retreat (organized by TET events), Digital Banking Exhibition (organized by Japan Financial News), FIN/SUM (organized by FSA and Nikkei), ITC Japan (organized by Plug and Play Japan), Japan Fintech Festival (organized by Elevandi Japan), Tokyo Financial Awards (hosted by Tokyo Metropolitan Government), etc.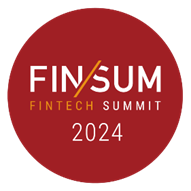 About the FIN/SUM2024
The Financial Services Agency, in cooperation with Nikkei Inc., will host FIN/SUM 2024, an international fintech symposium, from March 5 to 8, 2024, as a core event of Japan Fintech Week. Experts from academia, the technology community, businesses, financial authorities, and central banks will be invited to discuss a wide range of topics, including Web3, AI, and regional developments in financial sector.
Details of the FIN/SUM2024:
Dates: March 5 to March 8, 2024
Location: Marunouchi Building Hall (Marunouchi Building 7th floor),
Marunouchi Building Conference Square (Marunouchi Building 8th floor)
2-4-1 Marunouchi, Chiyoda-ku, Tokyo.
Program: For details including registration, please refer to the official website below.       https://www.finsum.jp/en_index.html
Theme of the symposium: "Building a Bright Future: FinTech for Happy Growth"
Contact

Fintech and Innovation Office, Financial Services Agency

Tel: +81-(0)3-3506-6000