FSA Staff Members
The Global Financial Partnership Center (GLOPAC) is part of the International Affairs Office of the Financial Services Agency. As the staff of the center, we strive to ensure that our Fellows get the most possible out of the Program. We look forward to welcoming you into the GLOPAC community.
Message from the President of GLOPAC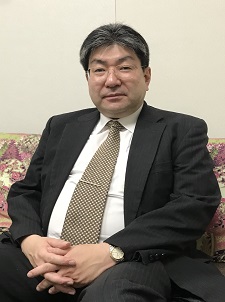 Kawasaki SatoruThe President of GLOPAC
GLOPAC was established in April 2016 as the successor to the Asian Financial Partnership Center (AFPAC), which opened in April 2014. Through its Programs, GLOPAC aims to address issues related to global financial markets, assist with the technical development of financial sector infrastructure, and strengthen cooperative relationships with financial regulatory authorities around the world. During the 2 to 3 month Program, Visiting Fellows will learn about the Japanese banking, securities, and insurance sectors. They also have the opportunity to learn from other Visiting Fellows through their presentations and discussions. We hope to give our Fellows a good opportunity to gain knowledge that will help them as they work to further develop the financial markets in their home countries.
With the cooperation of our stakeholders, our Programs create indispensable value for our Visiting Fellows. Our stakeholders include industry organizations, universities, other Japanese government bodies that provide non-FSA perspectives, foreign financial authorities that recommend highly qualified officials, and the senior and frontline FSA officials who provide majority of the lectures. Even as the world changes, we commit ourselves to growing and developing the Fellowship Program to meet the needs of our participants.
Finally, I would like to thank the founding members of the Program and previous Secretariat for leaving us this wonderful institutional asset. To our Fellows both past and present, I would like to say that completion of your Program is just the start of our relationship. It is my great pleasure to meet again with former Visiting Fellows around the world and see how they have applied the knowledge and experience they gained during the Program.
Message from the GLOPAC Secretariat Staff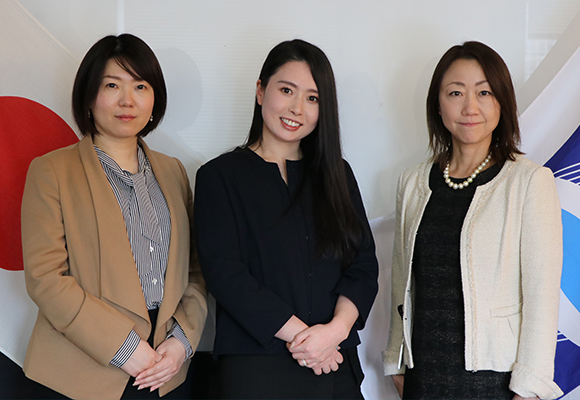 Executive Director
Deputy Director
Staff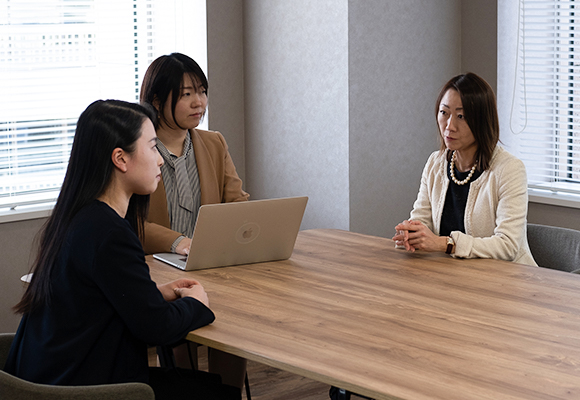 To ensure that our Visiting Fellows' time in the GLOPAC Fellowship Program is fruitful and beneficial, we arrange sessions based on their areas of interest. Before the Program begins, we ask what our Visiting Fellows would like to learn during the Program and schedule sessions accordingly. During the Program, we check in with Fellows to better understand their interests and what they want to learn more about. We also can add lectures and events to help our Fellows get the information they need and answers to questions from previous sessions. Furthermore, the Fellowship Program is split into three specialized tracks: banking, securities, and insurance. Fellows have the opportunity to expand their knowledge by attending sessions arranged to address other participants' interests. We also include sessions led by industry associations, research institutes, and private companies to allow our Fellows to hear not only from regulators and industry supervisors but also from the private sector. We are grateful to all of our contributors who make lectures, share experiences, and form friendships with our Fellows.
Outside of the sessions, we use the lunch time break to introduce aspects of Japanese culture, customs, food, and beautiful scenery, such as cherry blossoms in spring, the sea and mountains in summer, colored leaves in autumn, and Mt. Fuji covered with snow in winter. It is our great pleasure to share all that Japan has to offer with our Fellows.
We work very closely with our GLOPAC Fellows for 2 to 3 months, and by the end of each Program, both Fellows and secretariat staff have become like family—brothers and sisters in finance. We are always surprised by how, on the very first day at FSA, everyone looks so serious and distant, but by the last day it is all hugs and smiles. We never say "good-bye," but always "see you soon." We know that we will meet each other again sometime soon, somewhere in the world, and we believe the connections and network made during the Program will help further the development of a global, sustainable financial market.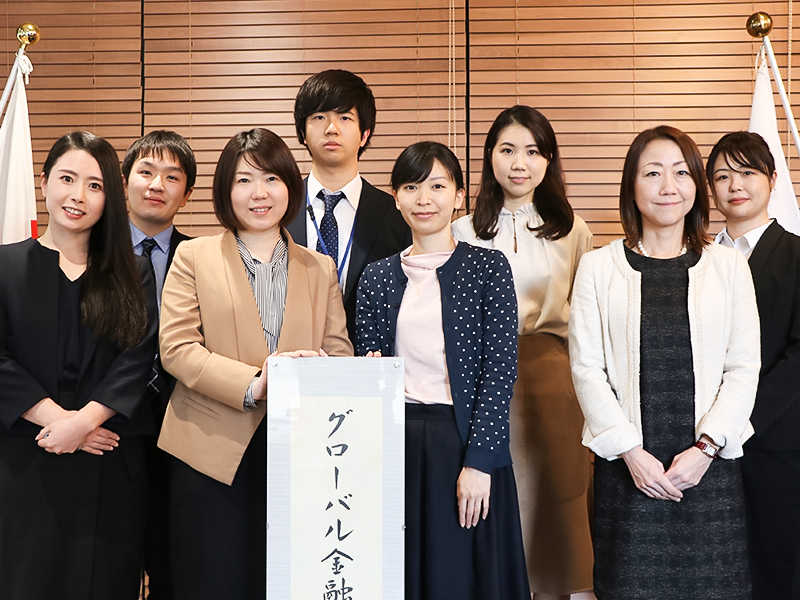 Speeches and Publications from FSA Staff