International Conferences
When the JFSA sponsors or co-sponsors an international conference, sometimes the staff will invite former Visiting Fellows to attend and give a presentation as part of the event. Most of these events are run in partnership with the Asia Development Bank Institute (ADBI) and the Organisation for Economic Co-operation and Development (OECD).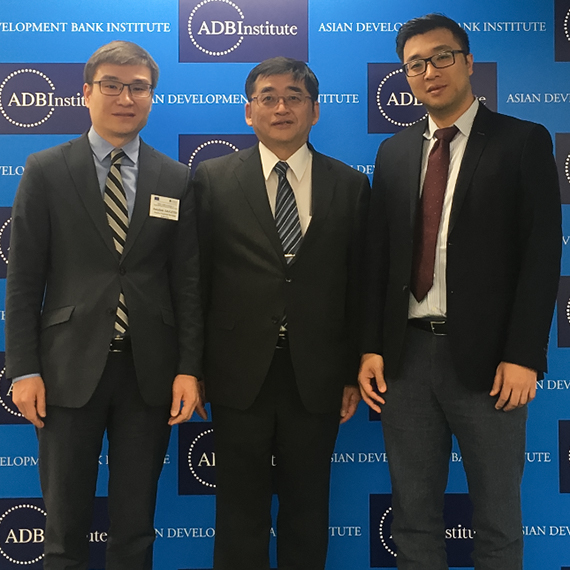 Overview

GLOPAC is keen to provide opportunities to current and former Visiting Fellows to present or participate in conferences and events sponsored by the JFSA, ADBI and OECD . Focusing on financial topics that are relevant to Asian countries specifically, GLOPAC Secretariat decides who to invite to give presentations based on the topic of the conferences. The conferences are a good opportunity for Fellows to make connections with other financial regulatory officers, experts and people studying and working in the finance industry more generally.

Who Can Join?

All current and former Visiting Fellows are encouraged to attend the conferences organized by the JFSA and other related organizations. The GLOPAC Secretariat will individually message alumni and Fellows whom they think would be a good fit to give a presentation during the conference based on their research interests and experience as financial regulators. In general, the conferences are designed to share knowledge and address specific issues facing the Asian financial markets today.

What to Expect

International conferences are places for people who work in the financial industry to come together to discuss issues, best practices, and solutions to problems affecting the entire region. Conferences cover a wide scope of topics, including capital markets, insurance, financial reform, economic revitalization, developing digital technologies, crypto-assets, and lending to SMEs. The Secretariat works to ensure that the conferences cover timely and relevant topics, and they invite experts from across the world to share their knowledge and experience.