GLOPAC Fellowship Program
GLOPAC's Fellowship Program is designed to meet the research needs of each of the participating Fellows. The center offers training and research programs across a wide range of subjects and runs events to further promote international communication. GLOPAC hosts events to share information learned during the Programs in order to further develop of financial regulatory and supervisory systems and to contribute toward further development of financial infrastructure in emerging countries.
International
Financial Regulators

At GLOPAC, financial regulators from around the world can build connections with their peers in other countries.

Tailor-made
Long-Term Program

No two Programs are exactly alike as GLOPAC staff customize each Program to meet the needs of the participating Fellows.

Diverse
Participants

Representing over 37 countries, participants in the GLOPAC Fellowship Program come from a broad range of financial regulatory organizations.
Virtual Fellowship Program
From the left: President of GLOPAC, Matsuta Shuichi, the current visiting fellows, and Vice Minister for International Affairs Office, Morita Tokio
Due to the global Covid-19 pandemic, the GLOPAC Fellowship Program has been moved online. Sessions are held over video conferencing software. GLOPAC staff work to schedule the sessions so that anyone in the world can participate despite potential time differences.
Moving forward, some or all of GLOPAC will be held as a Virtual Fellowship Program until it has been determined that international travel is once again safe.



Overview
After arriving in Japan, the Visiting Fellows will spend the next 2 to 3 months studying the Japanese financial system and working with Japanese regulators while preparing for their final research presentations. The Fellows are also expected to proactively attend lectures on the FSA's organizational structure, financial regulatory framework, and supervisory practices as well as special sessions by experts invited by the GLOPAC staff to match the Fellows' areas of interest. The Fellows will also have the opportunity to visit other organizations, such as Local Financial Bureaus and self-regulatory organizations (SROs) for specific industries, associations, and private companies.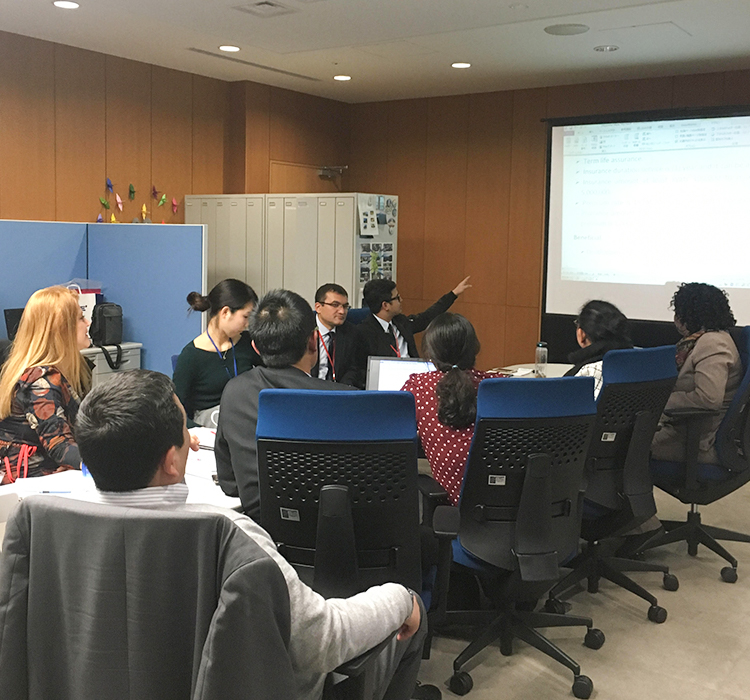 The Program's orientation sessions last about one week, going over information about FSA and the plan for the rest of the Program. Fellows are also asked to give presentations on the status of financial regulation in each of the Fellows' home countries. Typically, the presentations cover the Fellows' home agency's organizational structures, their country's financial regulatory frameworks, and details on their areas of interest.
For the rest of the Program, the Fellows will attend lectures and sessions focused on topics related to their research interests. Japanese language classes are also held periodically throughout the Program, and Fellows are free to travel on weekends and holidays. During the Program, some of the Fellows may be asked to speak at international symposiums held in Japan and make presentations on issues related to the financial sectors of their countries.
Banking

Securities

Insurance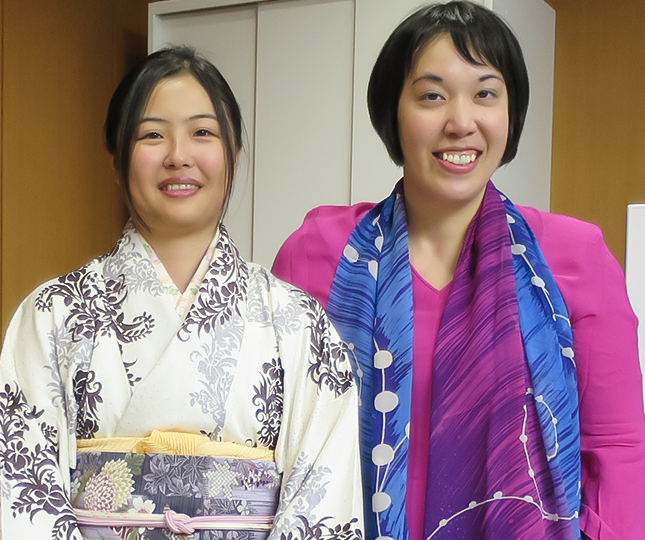 What You Can Expect
During the Program, the Visiting Fellows will attend lectures on the state of Japanese financial regulation and other topics. They will be given access to various officials with whom they can work during their research. In addition, they will have the opportunity to visit other relevant organizations and may also attend customized sessions based on the interests of their cohort.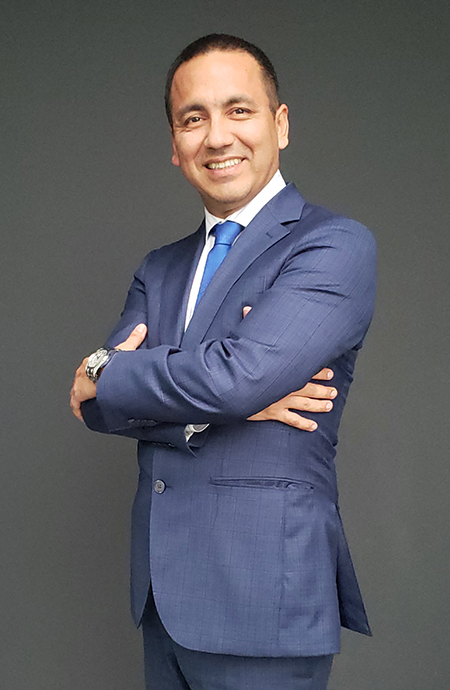 What You Will Do
Typically, each cohort of Visiting Fellows is asked to complete two presentations and a report by the end of the Program. Before the Program begins, the prospective Fellows are asked to prepare presentations on their home organization's structure, financial regulatory frameworks, and on the details of their areas of interest. At the end of the ten or so weeks of sessions and personal research, they are expected to write a report and present on what they learned, how they will use their new knowledge, and the challenges that may lie ahead for their respective countries. Some Visiting ellows may be asked to speak at international symposiums held in Japan and give presentations on issues related to the financial sectors of their countries to Japanese officials in addition to their GLOPAC responsibilities.
Details of Fellowship Program
(dates provisional)
Step 1.

Orientation (Week 1):

Introductory Presentation (15 minutes about the state of the finance market and finance regulation in your home country)
Discussion with Senior Officers
Sessions on FSA and getting used to life in Japan
Start of Japanese Lessons
Step 2.

General & Basic Lectures (Weeks 2 through 5):

Lectures and training sessions led by FSA officers
Seminars on the supervision of financial institutions
Lectures from members of industry associations, the Bank of Japan, Ministry of Finance, and other organizations
Step 3.

Focused Sessions (Weeks 6 through 9):

Study trip to a Local Financial Bureau and relevant local organizations
Visits to other financial institutions in Tokyo and other related organizations
Preparation of final report and presentation
Step 4.

Final Presentation (Week 10):

30 minutes per fellow, including a Q&A session (FSA officers attend the presentation)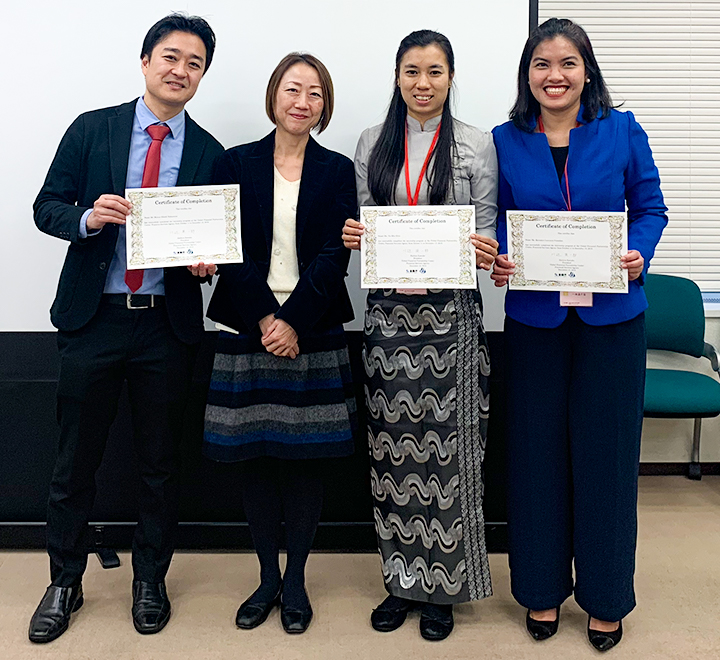 Our Internship Program
GLOPAC provides an internship opportunity for mid-career students with full-time employee status at a financial regulatory/supervisory authority in an emerging economy country. The internship is offered sporadically throughout the GLOPAC terms (not every term includes an internship opportunity). The internship lasts for about 10 days over the course of the larger GLOPAC Fellowship Program. Interns may sit in on lectures given to the Visiting Fellows and take part in some of the GLOPAC Fellowship Program's events. Lectures include information on the history, development, and status of financial regulation in Japan; specific practices unique to emerging economies; development requirements and regulatory practices; and specific global issues like financial literacy and FinTech. At the end of their internship, interns are expected to give a presentation on the state of financial regulations in their home country and how that is connected to what they learned as part of the Program. Interns are also encouraged to make connections with the Visiting Fellows and participate in GLOPAC alumni events after the complete the internship and their studies in Japan.

At this time, internships are only offered to graduate students at the National Graduate Institute for Policy Studies, the Graduate School of Public Policy at University of Tokyo, and the School of International and Public Policy at Hitotsubashi University. When GLOPAC begins looking for intern applications, we will reach out to our partner universities for their recommendations. If you are interested in applying or learning if your school is part of the internship network please contact your school directly.